Our journey started in 1946
The company founder Warren Avis opened the worlds first on airport car rental facility at Willow Run Airport, Detroit, USA back in 1946.
Operating in over 5,000 locations in 165 countries across the globe Avis is now one of the world's top brands and seen as a true innovator with dedication to exceptional service within the car hire industry.
A brief history of Avis
1946
The first car rental station available at an airport is founded by Warren Avis at Willow Run Airport Detroit with just three cars available for hire.
1953
Avis begins its international expansion with franchise operations opened in Europe, Mexico, and Canada.
1963
Known as one of the most successful marketing ad-campaigns of all time - and still used as an example to teach marketing students-, the 'We're only no.2. We try harder' campaign made its debut in '63.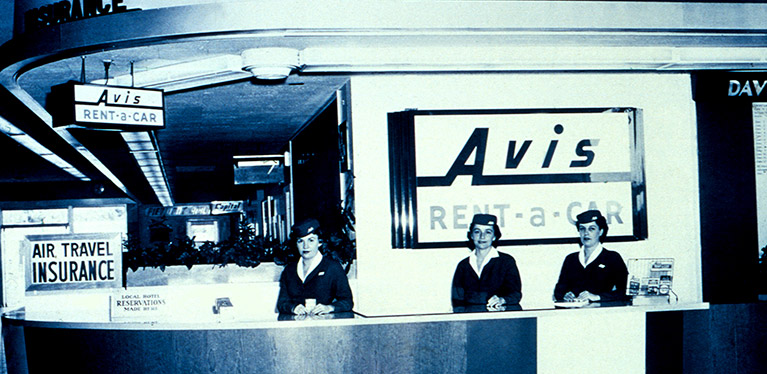 1965
This was the year Avis truly rose to international prominence with the establishment the 'Avis Europe' division and the opening of many new branches across the world. Following this success, many corporate operations were established in major European countries such as Spain, where the company experienced substantial achievements. 
1973
 Avis ascended to become the market leader in Europe, Africa and the Middle East. 
1986
A successful floatation on the London Stock Exchange saw Avis Europe triple it's market value in just three years as a public company.
1989
Avis Europe reverted back to private ownership - the three major shareholders were D'leteren, General Motors and Avis Inc.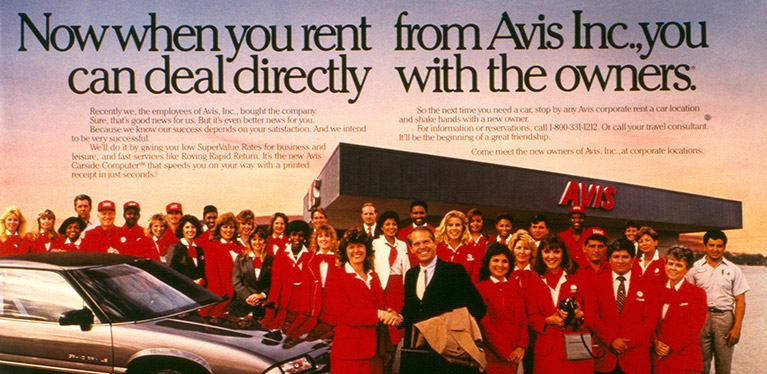 1997
For the second time, Avis floats on the London Stock Exchange to fund expansion.
2003
During this year, Avis Europe obtains the rights to operate the 'Budget' brand in Europe, the Middle East and Africa. 
2012
Avis received the award for the 'World's Leading Car Rental Company' for the 7'th successive year at the World Travel Awards.
2013
Avis won the 'Best Car Rental Company in Europe' award at the Business Traveller Awards for the 10'th year running.
2014
Avis unveils one of their most revolutionary advertising campaigns called 'Unlock the World', encouraging renters to take to the road to make unforgettable experiences.