Car Hire Belfast City George Best Airport
Rent Perfection at Belfast City George Best Airport
Visiting the city to meet valued business partners or enjoying a more leisurely agenda on a much anticipated holiday we understand you want to get where you need to go in elegance and comfort.  That's why we offer a big range of cars to choose from and added extras so you can enjoy your visit on your terms. Welcome to Belfast City George Best Airport and your unique car rental. Help is at hand to get you on the road. 
How to find us
Exit the baggage reclaim area in to the Arrivals hall, turn left and Avis is the first desk. Here the Avis rental sales agents will happily run through the specifics of your rental in a timely way, having you ready to pick up your car with any extras requested in no time. They are also happy to issue advice on directions and destinations if requested to get you on your way. 
Picking up your Avis Car
No two airports are identical so our Avis sales agents will gladly advise you how to get to the pick-up point for your rental car which is only a 2 minute walk from the Avis Desk. Go out the exit doors, take a left, proceed to the end of the walkway and Avis hire cars are located in the 2nd car park on the right hand side.  
Avis Preferred: We know that sometimes you just want the extra little details that make the difference. That's why we give free membership of Avis Preferred offering exclusive benefits. It is very convenient to sign up with membership being completed online in a matter of minutes.
Getting Around like a local
Taking a long weekend in the city or making a start in your exploration of the wonderful attractions of Northern Ireland and further south in to Ireland, we appreciate that your time is valuable to you.  That's why we offer GPS so you can navigate quickly when you want to pack a lot in or take a more scenic route when time is on your side.
Belfast City George Best Airport is conveniently located just 4 miles from Belfast City Centre. From the airport take the M3 for a direct route in to Belfast City Centre and enjoy its many .
Follow the A1/M1 south towards Dublin; going west you take the M1 and A4 bringing you towards Enniskillen and the Northwest of Ireland including Sligo. Proceed along the M2 north and on to the A6 for a visit to Derry watching out for routes to the Sperrin Mountains after Magherafelt. The M2 and A26 will bring you to the tip of the country and the breath taking Giants Causeway or follow the M1 West to take you to the Northwest of Ireland including Donegal.
Basing yourself in Northern Ireland gives you access to some fantastic  and the best way to see them is by car so you get the most from your time there. 
Breakdown assistance: We know that peace of mind is priceless when hiring a car, that's why we make sure to service our vehicles to very high standard but if you do experience a breakdown in one of our vehicles, just ring our freephone number for roadside assistance, 24 hours a day, 7 days a week.
Returning your AVIS rental car
Your time is important. Return your Avis car to the same airport car park you collected it from only 2 mins walk from the terminal and our rental agents will quickly have you on your way.
We appreciate that not all departures occur in normal hours. That's why you can take advantage of our out of hour's service so the drop off works to your schedule. Just make sure to give us a call in advance and we will arrange it.
We understand. That's why we try harder.
Book Now
Belfast City George Best Airport is an Avis Preferred Location
You deserve a reward, and that reward is Avis Preferred. We want to say thank you to our most loyal customers for renting regularly with Avis by enabling you to unlock an array of benefits such as pre-prepared paperwork, vehicles parked in the most convenient spaces, complimentary upgrades and priority Avis Preferred Counters, to name a few.

Simply sign up to 'Avis Preferred' free of charge today and the more often you rent with us the more benefits you will receive.
See how it works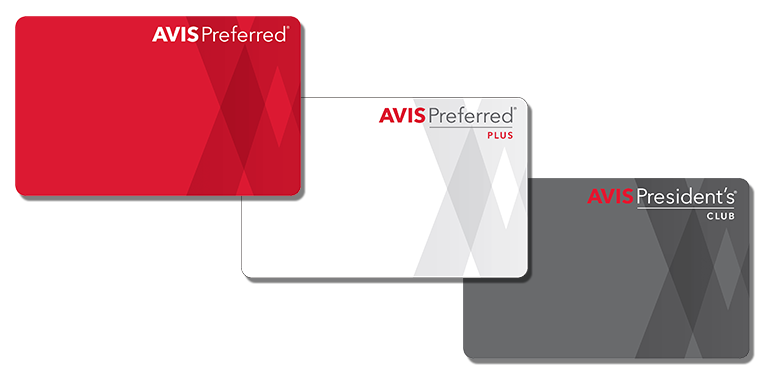 Share the spotlight
You can easily add an extra driver during the booking process, just make sure they bring along their driving licence when picking up at Belfast City Airport.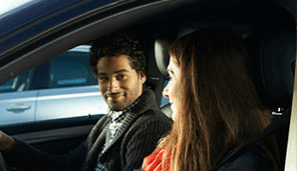 Modern Maps
With the very best Satellite navigation systems available at our Belfast City Airport location, you can get lost in the moment without actually getting lost on the map.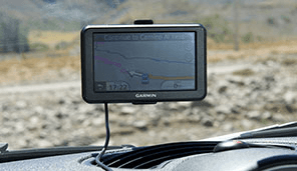 Take fuel advantage
Get to your appointments with fewer pit stops thanks to the fuel efficiency of a guaranteed Diesel car from Avis at Belfast City Airport.