Rent Perfection at Derry Airport
Flying in to Derry for an international conference or making the city the first location on the itinerary of a highly anticipated tour around Northern Ireland we appreciate that you want to get around in style and comfort. That's why we offer a great choice of cars and added extras so you can enjoy your visit the way you want to. Welcome to Derry Airport and your unique car rental. Help is at hand to get you on the road.
How to find us
Exit the baggage claim area and proceed out to Arrivals where the Avis Desk is situated on the left. Here the Avis rental sales agents will be glad to run through the particulars of your rental in a timely fashion, leaving you ready to pick up your car including any extras required in no time. They will also be happy to give advice on getting around if requested. 
Picking up your Avis Car
No two airports are the same so our Avis sales agents will gladly advise you how to get to the pick-up point for your rental car which is barely a minutes' walk from the terminal. Simply exit the building and walk straight ahead through the carpark to the AVIS Cabin.
Avis Preferred: We know that often it's the little extras that elevate an experience. That's why we give free membership of Avis Preferred offering exclusive benefits and conveniently membership can be completed online in minutes.
Getting Around like a local
Nipping around the city centre on your down time from a conference or taking a road trip for the day to admire the stunning northern coastline we know your time is precious to you. That's why we offer GPS so you can make your way swiftly when you need to or plan the route with all the must see vistas included along the way when time is no obstacle.
Derry City Airport is conveniently located just 10 miles from Derry City Centre. Take the A2 signposted for Londonderry and be there in 15 mins. Navigate your way around the many the city has to offer with the help of an Avis rental car.  
Exploring further afield you can take the A2 northeast through Limavady and Coleraine, then branch of North to reach the stunning sights of the Giants Causeway within 1 hour. Continue East from Coleraine to reach the famed Glens of Antrim in 1hr 30mins. To explore the wilds of Donegal and the fabulous Inishowen Peninsula take the A2 along the northwest getting you there in an hour.
Northern Ireland is home to some wonderful scenery and many and the best way of getting around to all of them on your travel agenda is by car. 
Breakdown assistance: We know that peace of mind is invaluable when renting a car, that's why we make sure to consistently service our vehicles to a very high standard. If you do experience a breakdown in one of our vehicles, just ring our freephone number for roadside assistance, 24 hours a day, 7 days a week.
Returning your AVIS rental car
Your time is important. Return your Avis car to the same car park you collected it from and be back in the terminal in a minute.
We understand that not all flights occur in normal hours. That's why you can avail of our out of hour's service so your car rental can fit with any time constraints you have. Just make sure to give us a call in advance and we will arrange it.
We understand. That's why we try harder.
Book Now
Share the spotlight
You can easily add an extra driver during the booking process, just make sure they bring along their driving licence when picking up at City of Derry Airport.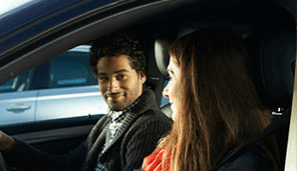 Modern Maps
With the very best Satellite navigation systems available at our City of Derry Airport location, you can get lost in the moment without actually getting lost on the map.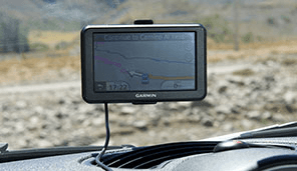 Take fuel advantage
Get to your appointments with fewer pit stops thanks to the fuel efficiency of a guaranteed Diesel car from Avis at City of Derry Airport.