The Skellig Islands, Co. Kerry
The Skellig Islands
The remarkable UNESCO World Heritage Site "Skellig Islands" are located 12 KM off the coast of South West Kerry. The jagged crags of Skellig Michael and Little Skellig rise majestically from the Atlantic Ocean.
This remote and inhospitable place was once home to monks, the monastic site dates back to the Early Christian periods, featuring stone beehive shaped huts.
Wildlife fanatics will be in awe, Little Skellig is home to the second largest colony of seabirds in the world; gannets while Skellig Michael is home to thousands of Puffin birds.
Skellig Michael features in the Star Wars movie "The Force Awakens" and it's easy to see why with the island's other-worldly mysterious appearance.
Getting There:
There are plenty of local operators who organise boat tours to the islands. Book a landing tour to really discover the wonder that is Skellig Michael. Hop onboard to visit the islands and enjoy the view back to land. You might even spot some gannets.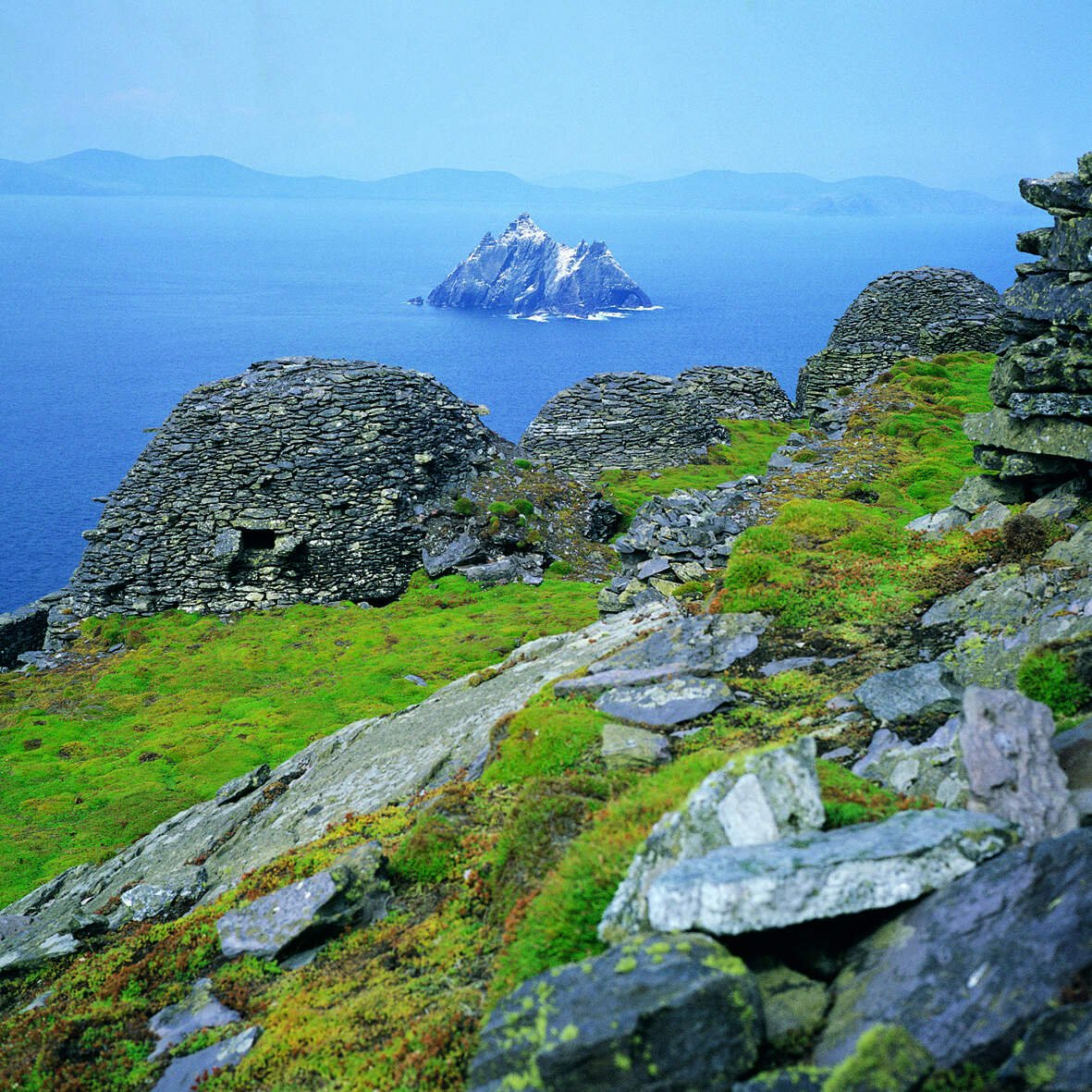 Pre-Book your Skellig Island Tour